Start date: 22-03-2021 8:00
End date: 26-03-2021 23:00
Type: Congress
Location: Chicago
PeekMed is attending. Are you?
The American Academy of Orthopaedic Surgeons Annual Meeting is back for five days dedicated to innovation, Education, and Networking – and PeekMed will be attending!
From 22 to 26 march, the city of skyscrapers will receive orthopedic surgeons and industry professionals making Chicago the center stage for the field.
If you are attending and want to know more about our Artificial Intelligence-based preoperative planning system for orthopedic surgery, come find us at our stand.
Need more information before doing so? No problem.
How does PeekMed help surgeons prepare surgeries?
PeekMed is a Medtech company with technological solutions in the field of orthopedics.
Our integrated system combines tech with preoperative planning, applies Artificial Intelligence (AI) in Orthopedics, and allows surgeons to perform tasks like automatic templating to save both time and money.
In practical terms, this translates to:
Hybrid Planning, where you can add and manipulate the same object in 2D and 3D environments
Fracture reduction so that patient's bones can be segmented individually and positioned at the proper place
Perform Osteotomy, allowing surgeons to know the exact wedge dimension by performing the correction automatically.
Want to know more about how PeekMed can help you reduce sterilization, storage, and risk costs and still increase clinical outcomes? Don't hesitate to reach out to a member of our team to schedule a demo.
Who uses PeekMed?
We have been expanding at a fair rate. Right now our system is used by more than 3200 surgeons divided by 200 healthcare facilities in 75 countries.
In this process of expansion, we've acquired all the necessary certifications necessary – FDA, CE, etc.
Where is PeekMed Stand at AAOS 2022?
This is our first time with a stand at AAOS, so we will be in the First-Time-Exhibitors Section.
Come meet us and we will be happy to give you 60 days of free trial for PeekMed.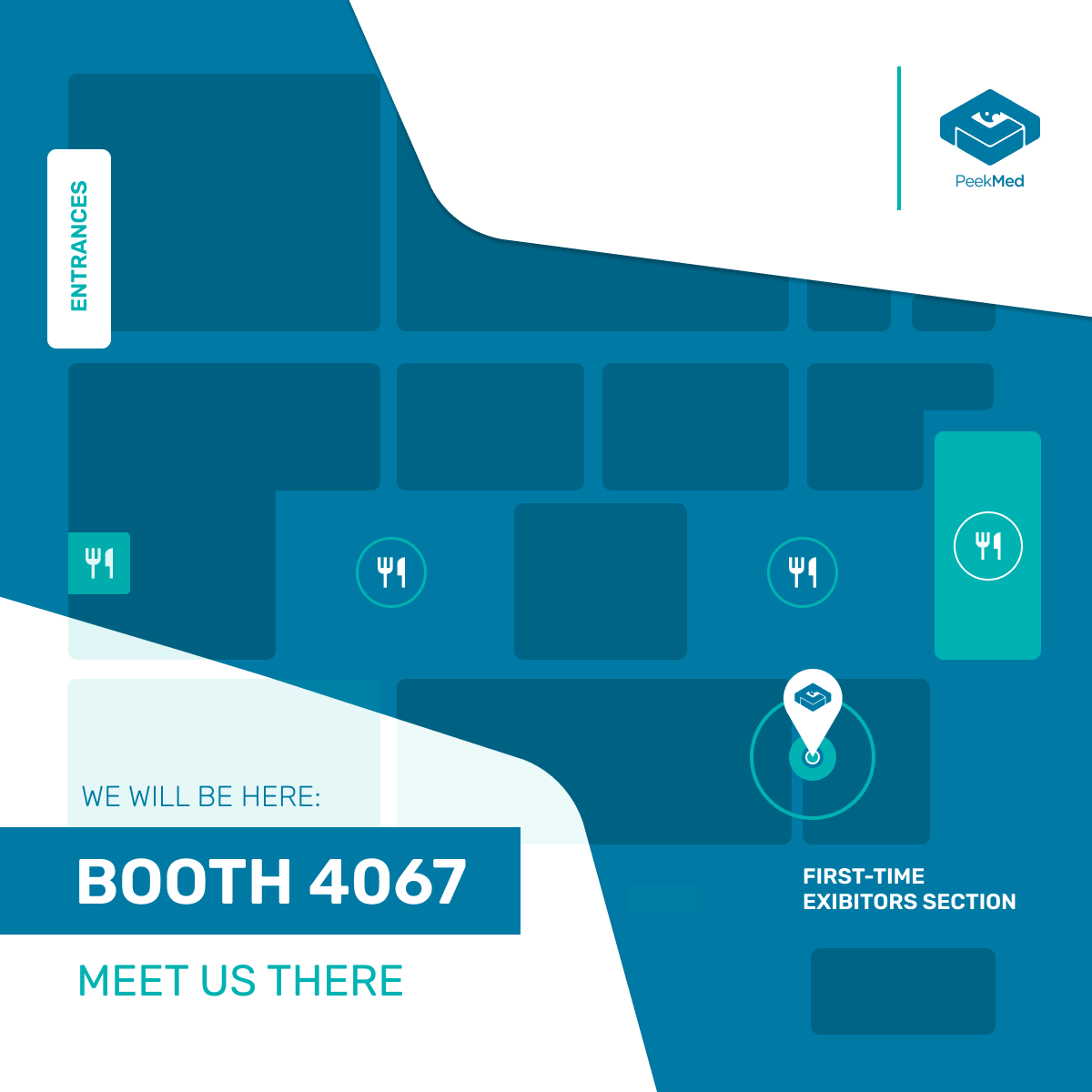 "We want to bring tech to orthopedics", João Pedro Ribeiro founder and CEO of PeekMed
"AAOS Meeting is an event dedicated to innovation, so we had to be there.", João Pedro Ribeiro, CEO and co-founder of PeekMed.
"We are driven by innovation and new challenges motivate us. Right now PeekMed and DJO are working together to develop a technological orthopedic solution."
"And we are eager to find more challenges like that."
"Combining tech and orthopedics, we want to make the healthcare industry better for every player – Making better health at lower cost and risk.", he finishes.
Need More information about the AAOS Meeting?
Where is the AAOS Meeting Location this year?
The AAOS Annual Meeting 2022 is happening in Chicago, Illinois, from March 22 to 26.
Will AAOS 2022 be canceled?
AAOS is requiring all attendees and exhibitors to be vaccinated or to present a negative COVID-19 test to promote a safe meeting. Information about the Health and Safety Resources during AAOS can be found on the organization's website.