With the rise of smartphones, tablets, and wearables, healthcare apps for doctors became part of their day-to-day activity, taking medical practice to a new level. Thus, the use of mobile devices by healthcare professionals growth is unprecedented.
Thus, healthcare systems and digital technologies are becoming one and the same.
However, with so many technologies and options, it's hard to keep up with all the news.
To help stay up-to-date, we've come up with a list of healthcare apps for doctors that you should know about.
In this list of medical apps, you will find: some to make it easier to perform routine tasks such as accessing patient logs or promoting communication within your team.
Other popular medical apps might open the way for medical professionals to dive into more complex tools such as Artificial Intelligence, planning a surgery, or even helping out with COVID-19.
In this article, we're going to explore some mobile apps for healthcare professionals. Most of the medical apps are available for iOS and Android.
Index:
Tonic – an app from doctors to doctors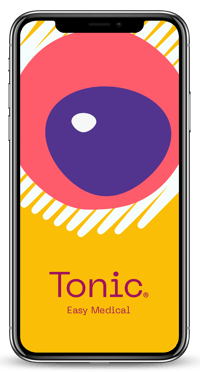 Tonic is a healthcare app designed by doctors, for doctors. Its primary goal is to aggregate the resources you need to diagnose and treat patients.
These include adult and pediatric dosing of antibiotics, antipyretics, and drug interactions.
There's also a lot of important information within the app, including COVID-19 daily updated pieces of information that summarize the most relevant scientific articles and reports are also available.
Other than working as an updated medical syllabus, Tonic aims to be an app for doctors to talk more to each other too. With this in mind, this app for doctors makes it easier to discuss clinical cases, coordinate care, refer patients, or ask for a second opinion from a colleague.
Medscape – Medical references everywhere
Medscape is a medical app that offers the latest medical news and expert commentary in your specialty as well as drug information and disease information. The app also includes clinical tools for drug interactions, calculators, pill identifiers, and dosing calculators.
Medscape also features a clinical reference area covering medication safety standards, video lectures on various procedures, and a medical calculator.
Headspace – Time to relax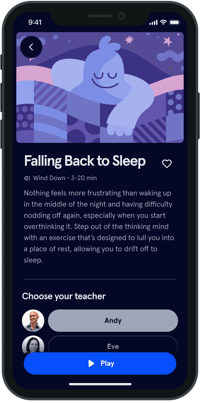 While Headspace is not a medical app for doctors and healthcare professionals, in the era of COVID-19, healthcare professionals' mental health has been pushed to the limit.
As such, it is important to save some time to think about yourself – and this app means to help you do so.
Headspace will give you access to tools, exercises, and content to help you focus, meditate and manage stress and anxiety. Headspace will send you new videos daily, but lets you access a library of content to get you motivated too.
knok - Telemedicine App and Video
Consultations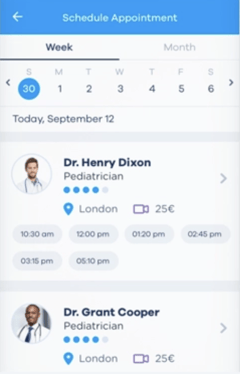 Cannot do face-to-face consultations either because of the covid-19 pandemic or due to accessibility? knok is a telemedicine app that can help with video calls, transforming your mobile phone or tablet into a virtual care tool. An easy way to be a doctor on demand.
A strong side of this application is that the patient does not need to install it. Everything you need is a device connected to the internet and with a browser.
Apart from de video consultations, this healthcare app will help you collect data and schedule appointments with your patients, even if they can't go to the doctor's office.
Visual DX – Images to help doctors
With thousands of curated and peer-reviewed images, Visual DX is a clinical decision support system that enhances diagnostic accuracy.
The platform crosses specialties (such as dermatology, pathology, ophthalmology, etc.) and allows you to compare with different skin types and age groups. This app is especially helpful in diagnosing rare conditions, as you might not be used to seeing those every day and need visual help.
MDCalc – a medical Calculator
With MDcalc, there's no need to memorize esoteric criteria, scores, and equations. This Medical calculator is an app for physicians to spend less time doing the math and more time focusing on their patients.
MDCalc also provides several tools and integrates them with your daily workflow. This makes it easier to provide more efficient evidence-based care to patients.
PeekMed – Surgical Planning made easy
Obviously, we could not be finished without recommending our medical app.
PeekMed is an innovative and user-friendly mobile application that helps orthopedic surgeons easily access their surgical plannings, giving a whole new perspective to medical images.
This healthcare app is used by orthopedic surgeons to plan their surgeries using 3D and Artificial Intelligence (AI) technology.
These technologies allow surgeons to plan the surgery and simulation of different outcomes and implant sizes in a matter of seconds. Therefore, when the "real" surgery occurs, it is an execution of what was planned.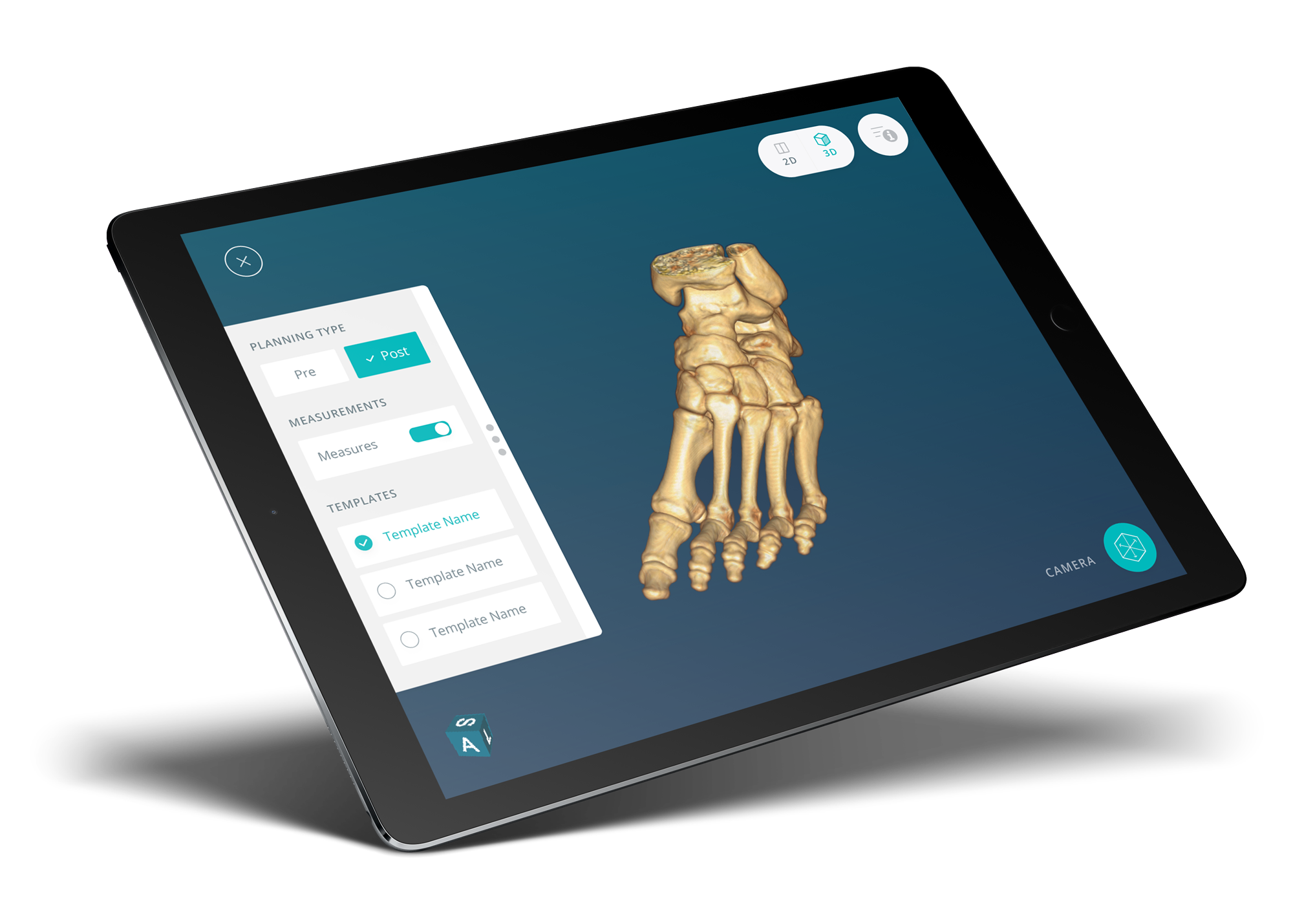 To enhance pre-operative planning, PeekMed allows orthopedic surgeons access to several features. This includes preoperative planning, where they can manipulate the same object in both 2D and 3D environments.
Surgeons can, too, place automatic templating in the correct position based on the measurements that were made.
PeekMed is available for Windows, Apple, iPad, and, soon, on Web version. You can try PeekMed for free.

Apps that doctors use: what is the future of digital healthcare?
Healthcare professionals' use of mobile devices transformed many aspects of clinical practice -- a true digital transformation, driven in part by the growing utilization of Big Data in Healthcare.
Numerous medical apps for doctors, like these top picks we've just presented, assist doctors with many important tasks. But how are apps that doctors use going to change healthcare?
Well, in a long term, mobile technologies definitely are part of the future of healthcare organizations. Should it be to reduce costs or to improve patient care and accessibility.
Perhaps the most significant change is the access to point-of-care tools, which has been shown to support better clinical decisions.
Information and time management, health records access, communications are only some of the tasks that get enhanced by healthcare apps for doctors.
Hospital processes, as a whole, too, get optimized by how healthcare apps and software as service tools integrate day-to-day tasks. For instance, with PeekMed you can save up to 50% of the sterilization costs and reduce surgery time up to 20%.
At the same time, you are reducing the surgeries canceled by patients due to uncertainty on intervention and, thus, improving patient outcomes.