We all live in the age of the engaged consumers. Many companies have already recognized that traditional selling tactics, like advertising, can take them far, only because consumers want close connections.
The strategy is simple: using a predictive algorithms that prioritize consumers preferences, these companies find new ways to engage consumers with games or stories that they can share and send from their mobile devices.
Health companies should be doing the same. Improving patients and doctors communication should be a priority and when it comes to the orthopedics and traumatology field this type of analysis should be top priority.
We are going to list five factors about why we need to adopt mobile technologies for clinical trials right now.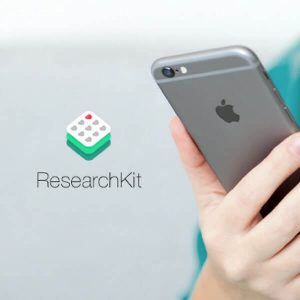 1. Giant companies are already paving their way.It is an open source platform where developers can create apps and the community can share their opinions along with healthcare providers that can do clinical trials. In the end, there is no better way to keep up with evolution. Since it started, the amount of data and new information collected was unbelievable. Its release in 2015, had around 10 000 people participating in a Parkinson's study and 93% of them never had participated in any type of study.
2. Technology is all around and needs to be used for the greater good. Parallel6 is a platform where quickly onboard clinical trial participants around the world in multiple languages. It is helping some top Biopharma industries and institutes to more efficiently enroll and quickly connect with participants that matters the most. The platform allows investigators to manage and monitor an entire trial in real-time, with multi-site, multi-language, and multi-country capabilities and identifying areas of risk in real-time. Can you see the impact this may have in your daily life?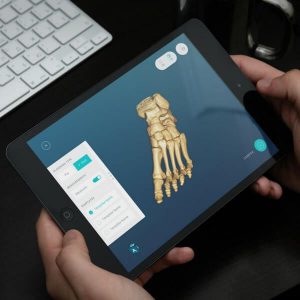 3. Forget the old habits! Improve your work now. Today is the DAY! Orthopedics! How many of you had that one patient who was hoping for you to solve all of their problems with one fell swoop? We know that it is hard for you to admit that you cannot handle everything by yourself but PeekMed can help! Using this software, you can plan your surgeries using either X-Rays, CT scans or MRIs for any procedure type. Using a CT scan or an MRI, you can do the planning in 2D, 2D/3D or only in 3D and visualize the problem from multiple angles in a couple of minutes. PeekMed has several automated processes to ease and accelerate the planning workflow and it will reduce the stress around the orthopedics full-time job. A simple tool that can save you time.
4. Traditional clinical trials are becoming unrealistic. We all live in a digital world but the traditional clinical trials do not seem to keep up with the evolution that is happening all around. Although, most research today is turning to be sponsor-driven, mobile technology can potentially assist you and assist your patient in order to ease your work.
5. Mobile improves workflow. Collecting data in real-time improves your efficiency and will improve patient's satisfaction. The earlier reporting of adverse events translates to safer patient outcomes.
A review published by PLOS medicine revealed, "…Trials using mobile technology-based photos reported reductions in correct diagnoses when compared to the gold standard. SMS appointment reminders have modest benefits and may be appropriate for implementation. High quality trials measuring clinical outcomes are needed …"
We cannot hope to cover all the potentially disruptive applications of the future, but we can describe why a few will change your life.
images sources: imedicalapps