If you are starting this reading wondering "What is Preoperative Planning?", let us start by assuring you that preoperative planning is the most important part of the surgery.
Preoperative planning is the process of preparing for surgery. By this means surgeons define the expected outcome and, with early feedback, if that outcome is achievable. It affects the patient (diagnosis and treatment), the surgeon, and the operating room staff.
While it may be a new concept for some, it has been around for a while now. It has been accepted as a necessary standard by many professionals, especially in the area of orthopedic surgery.
Traditionally, the exercise involves the written down, step-by-step "blueprint" of the surgical procedure that works as preoperative risk assessment. This allows not only to ensure optimal patient care but also to improve resource management and time optimization.
Preoperative planning offers many benefits for the surgeon and the patient. For the surgeon, with a good pre-op plan, things will go smoother, faster, and with less stress during the operation.
On the other side, you can define personalized solutions for each patient, increasing efficiency and accuracy and ultimately decreasing surgical risk. While not every orthopedic surgery requires a detailed operative plan, every procedure needs a well-thought-out plan.
In this article, we will be talking about why pre-op evaluation planning should be standard. How technology and artificial intelligence can be used in matters of preoperative clearance will also be discussed.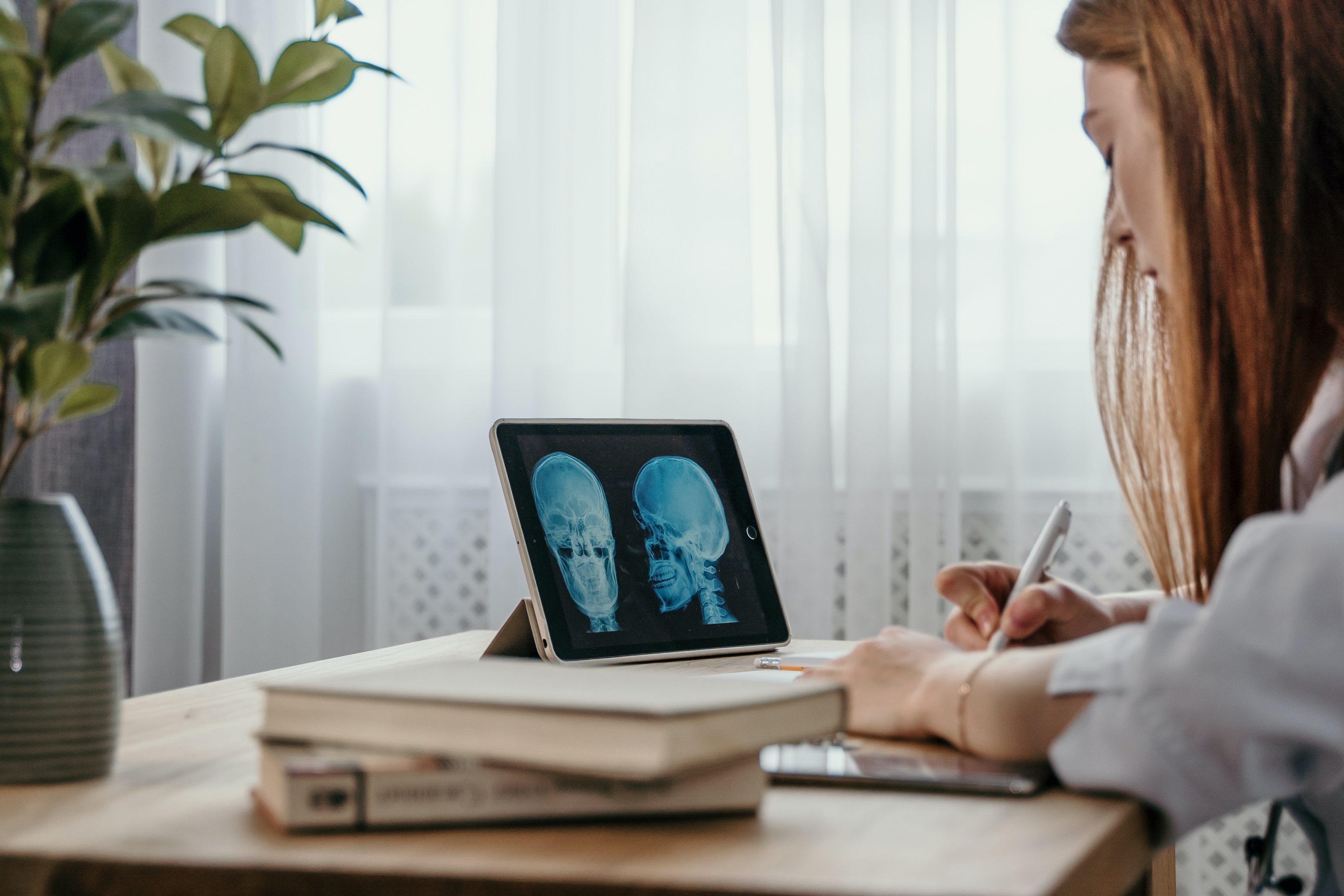 Pre Op: the 3 stages before the day of surgery
Pre-operative planning requires a lot of measurement, visible markings, strong knowledge, and a deep understanding of anatomy. It normally starts with an analysis of fracture, extremity, and patient unique specifications. With this in mind, surgeons can understand the current problem and set goals before the day of surgery.
Usually, preoperative planning is divided into 3 stages before the surgery date:
Identifying the desired result;

Formation of a surgical tactic;

Operation Logistic;
Let's go in-depth about each one of them:
The desired result: Blueprint and how to automate to success
Defining the end result, you want to plan the final reductions and fracture fixations construct. Identifying the desired result is a necessary step to achieving the outcome. In the old days, orthopedic surgeons would illustrate the final result using radiographs, paper, and implant templates. But technology created ways to define preoperative evaluation with more accurate methods.
By using an AI-based system, PeekMed ® speeds and automatizes several steps that may consume much time.
Automatic bone segmentation, landmark detection, and surgical practices are only some of the tools available. Furthermore, PeekMed ® allows the surgeon to edit the planning and simulate different outcomes of the procedure.

These are only some of the many tools of AI in Healthcare.
PeekMed ® has 3D tools too. With those, surgeons can, in an easy way, analyze the patient's injury and add digital templates.
But why is this important? Because it helps you automate procedures that can be missed either due to attention or because it is something very small. Simulation allows you to make mistakes without risking a patient's health.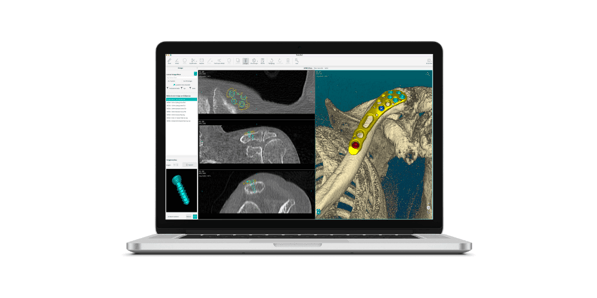 Surgical Tactic: Step by step
To achieve the desired result, you need a step-by-step preoperative plan. When preparing this, surgeons need to remember that the patient's medical history and existing injuries can influence the surgery.
This changes the surgical approach, as it affects how the chosen surgical tactic would allow for the placement of reduction instruments and fixation implants and a clarification of how reduction and fixation interacted in the limited space of the surgical field. By doing this in-depth analysis, surgeons can evaluate how different reduction tools could be used for the same reduction step.
The so-called step-by-step blueprint of the surgical procedure became less practical due to the digital transformation and the implementation of digital imaging systems (PACS).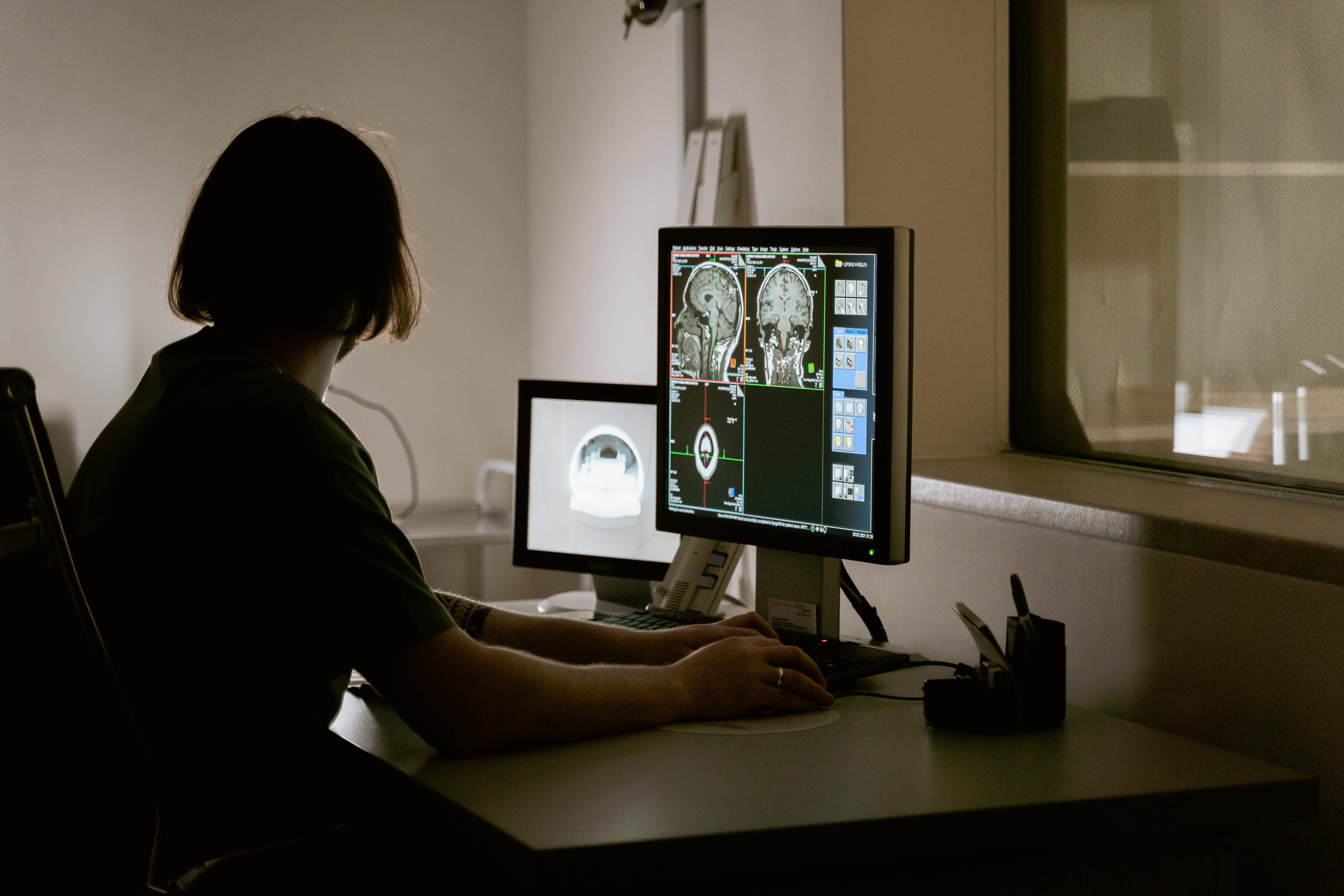 However, evidence suggests that this is still an effective means to favorably influence the outcomes of orthopedic procedures.
Inputting digital radiographs and other imaging exams into PeekMed ®, orthopedic surgeons can still perform the classical tracing (designing on the exam). This allows them to plan how the surgery will follow before the patient is under general anesthesia.
This includes, but is not limited, to Rulers, Angle tools, and simulated cuts. While at the same time simulating with different templates of implants on 2D and 3D environments in a very easy way.
In the end, surgeons can export an easy-to-read report with all the info that will be needed in the surgery.
Operation Logistic
With system complexities and communication barriers, operation logistics are a big part of surgical planning. Surgeons must identify the required instruments, implants, and additional items that might be needed. Technology has been playing a big role in this matter, too.
PeekMed helps you measure, template, and simulate expected results of different kinds of surgery. This way, you can predict what items you will be using. This allows surgeons not only to reduce surgery time up to 20% but sterilization costs up to 50%.
This initiative will reduce your costs and will make your hospital more sustainable, too.
Preoperative Planning with technology: present and future
Artificial Intelligence and tech are not something of the future. It's easy to use the technology available to any surgeon who wants to improve the outcome of their surgery. Just as it happens with the GPS app Waze, which combines Big Data and AI to give you the best directions, artificial intelligence in orthopedics is also a tool to reduce risk factors for surgeries. Don't stay behind.