Preoperative planning has become a critical stage of surgical procedures in every medical field. For most orthopedic surgeons, pre operative tracing of fractures and the use of acetate templates are, in trauma cases, a "must do", since with less surprises, there is less trouble. However, many surgeons still go to the operation room without a detailed plan.
Preoperative Drawing
The ability to hand-trace physical radiographic images disappeared with the conversion from film technology to digital radiographs. As printed radiographs disappeared, several digitally based planning systems have been developed, allowing manipulation of radiographic images and application of a wide variety of implant templates.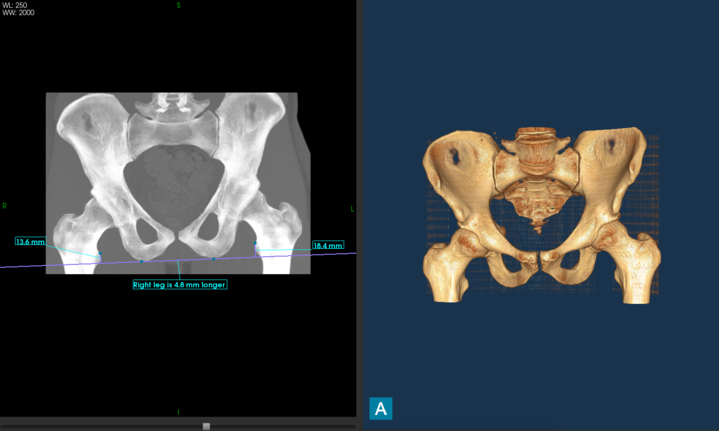 More recently, a planning software that incorporates more accurate 3-dimensional computed tomography (CT) reconstruction has been developed, because several problems are faced when preparing a drawing of a fracture reconstruction based on 2-dimensional plain radiographs. Besides, the mental integration of preoperative 2-dimensional image information into a 3-dimensional intraoperative surgical situation may lead to an inaccurate execution. As Dr. Muscolo wrote in his article "Accurate 3-dimensional Preoperative Planning and Resection in Orthopedic Oncology", many surgeons would call this experience, but it is based in a painful learning curve for patients and surgeons.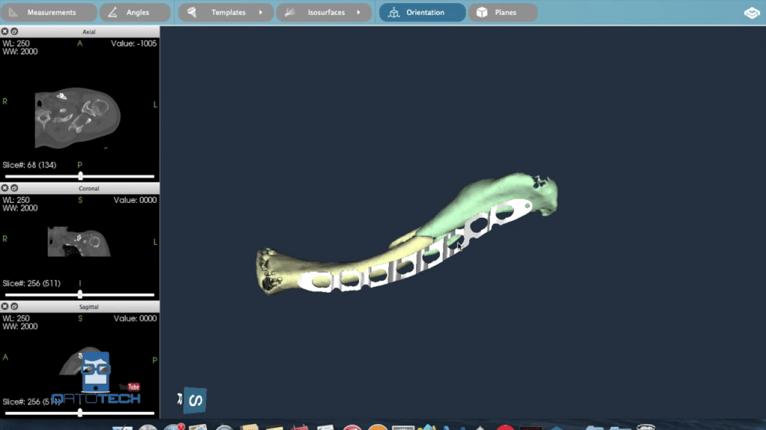 Surgical Tactic
The term "surgical tactic," which describes a step-by-step guide to the operation, has been attributed to Maurice Müller.
According to Dr Hak & Mr Rose (2010), "the surgical tactic should include the planned patient position and surgical approach, in any trauma case. Annotation of pertinent anatomy and specific structures at risk are as critical. Also included is the planned reduction technique, such as direct open reduction using forceps, or, alternatively, an indirect reduction using a universal distractor device. The next key element of the surgical tactic is the selection and positioning of the planned internal fixation implant. For plate fixation, the type and order of screw insertion should also be considered. The surgical tactic concludes with closure, any form of immobilization, and the subsequent planned rehabilitation regimen."
Logistics
As the surgical tactic is developed, a list of necessary instruments and implants should be generated as well. It is often useful to also add those instruments or implants that might not need to be open but should, however, be available on the sterile field, just in case they are needed; although a 3D preoperative planning reduces the probability of such need, thus reducing the inventory.
If you wish to know more about 3D planning tools, you might want to take a look to PeekMed
Benefits of Preoperative Planning in Trauma Cases
In conclusion, a detailed planning is the most effective way to avoid failure, thus highly beneficial for the surgeon, as well as for the patient. These benefits might be summed as follow:
Faster and smoother procedure
Less stress
Perception of higher competency and reliability
Improved outcome
Safer for both the orthopedic surgeon and the patient
Reduced inventory
These benefits shouldn't be overlooked, so don´t forget about them and about proper planning.