The usage of mobile devices amongst medical professionals is increasing. Some orthopedic apps for surgeons have the potential for timely and cost-effective management of orthopedic patients.
Above we show you some interesting facts about the application of orthopedic mobile apps for surgeons, and most important, 3 useful mobile apps for orthopedic surgeons.

A study from March 2018, reveals some interesting facts about the use of mobile apps among orthopedic residents:
86% of residents who participated in the study, use a specific free orthopedic reference application on a weekly basis.
97% believe that there is an educational benefit from medical apps. However, the majority of residents (54%) believe that senior physicians look down upon the use of applications during clinical practice.

The cost is one of the key aspects that affect the decision to download and use an app, according to the opinion of 90% of residents in this study.
The study concludes that the perception among residents, that senior doctors underestimate the use of apps, maybe a barrier to general implementation.
Before we proceed to the list of useful apps, It is important to talk about how useful they are.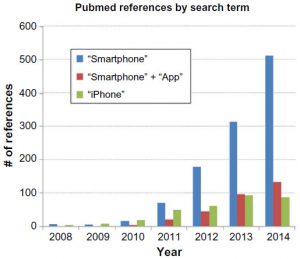 Mobile apps are essential, nowadays, in medical training and practice in the hospital and clinical setting. Orthopedic surgeons have widely adopted the use of smartphones and tablets on daily work, and consequently, many apps have emerged.
Some studies reveal the most common categories of mobile apps for orthopedic surgeons:
Angular measurement tools
The accelerometer and gyroscope of some smartphones are highly accurate, and it is possible that some apps can provide reliable angular measurements.
Remote consultation or image viewing tools
Viewing images on mobile devices can increase the efficiency of patient care in remote settings or when an orthopedic surgeon is not immediately available.
View medical studies
It can be very important for orthopedic surgeons to have access to medical studies outside the hospital. Some apps help the doctor with that. However, it is important to guarantee the privacy of that information.

Mobile apps for orthopedic surgeons
Which apps does an orthopedic surgeon need to use? That is what we show you below. The ones that can be helpful.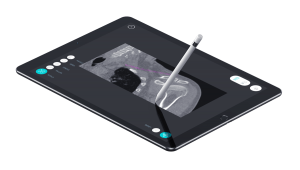 The PeekMed® app is an innovative and user-friendly mobile application that helps orthopedic surgeons easily access their surgical plannings. The app works with the PeekMed® desktop version, a powerful 3D pre-operative planning system for orthopedic surgery. The PeekMed® app is designed for iPad® and allows to check and present patient plans and images directly from the PeekMed cloud.
Once you have imported planning to the PeekMed® app, you will have access, on your mobile device, to:
+ Every performed measurement;
+ All information about planned templates;
+ Pre and post-operative images;
+ 2D and 3D images;
+ Planning reports.
Comfortably review and effectively communicate what you have planned with your team and your patient for more predictable outcomes. Try it for free now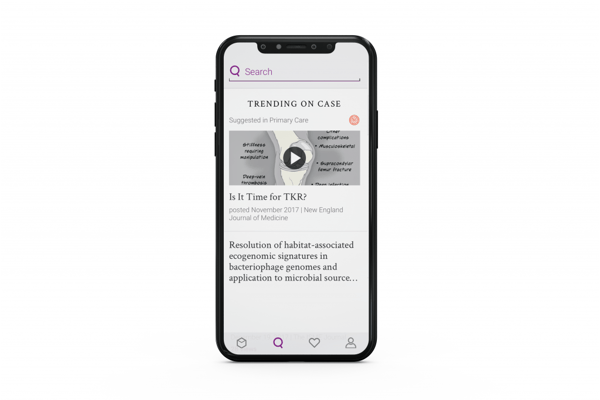 Case simplifies the process of reading medical journals. The app allows you to easily organize your favorite journals. With access to over 18 million articles from 81 different specialties, Case narrows to find exactly what you are looking for. The search has more than 100,000 keywords and tracks only the journals that matter the most. The app also makes recommendations taking into account what you read. The app is free and it is available for iPhone, iPad, and Android.
Orthopedic Patient Education is an app that gives you access to several videos and animations of different anatomy angles and conditions. Each video can be stopped to take notes and to draw on the 3D models. This app is helpful to study conditions and treatments, and also to communicate them with patients. It allows you to collaborate with your colleagues too, sharing resources with groups. You can keep your knowledge up-to-date with hundreds of quizzes on a variety of regions and systems.
There are other more orthopedic mobile apps out there with the same purpose as the 3 we select. These are easy to use for the purpose they were made. They can be helpful not just for residents, but for professionals with more experience too.